WHAT ARE THE PROGRAMMING LANGUAGES AND FRAMEWORKS THIS COURSE OFFERS?
1. JS / React+Vue.js (30 Days)

This JavaScript and Vue content is really fun, and fresh. It's an up and coming framework, and is really great to learn. We also cover React, because it's the future of front-end view rendering.
2. C# / .NET Course Content (30 Days)

By popular demand (yes, Rubyists it's true) we brought in the C# course. People are loving it, and it has a few projects that really help you understand MVC and how the C# world works.
3. Ruby / Rails Course Content (30 Days)

The Ruby on Rails course is one of our quintessential courses. In this course we have, quite literally, the best tutorials in the entire community curated for you to do. This took quite an effort, the Ruby community is quite large!
4. PHP / Laravel Course Content (30 Days)

By popular demand as well, we are bringing you the PHP / Laravel course. Laravel is extremely hott right now, and it is being used in all types of companies from Startups to established Corporations, and everyone in between.
5. Elixir / Phoenix Course Content (30 Days)
The Elixir and Phoenix track is a very interesting track, given how fun and unique the language Elixir is. I personally find it fun to write, and this track is a great way to get introduced to the language and get mastery over it.
6. Python / Django Course Content (30 Days)
One of our most popular course tracks, for everyone from future Data Scientists to future Web Developers. This track covers it all. We even touch on Flask and other Python world alternatives. Machine learning, neural nets, it's all here.
You also get Immediate access to DAILY accountability and motivational emails that will also offer you some mentorship if you didn't get a chance to participate in all the great bonuses I'm offering! If you do see the bonuses on this page you can ignore this!
---
What Does The Course Content Look Like?
Our course content has video, audio, text, action, and accountability comments sections.
Here are a few snaps of the content!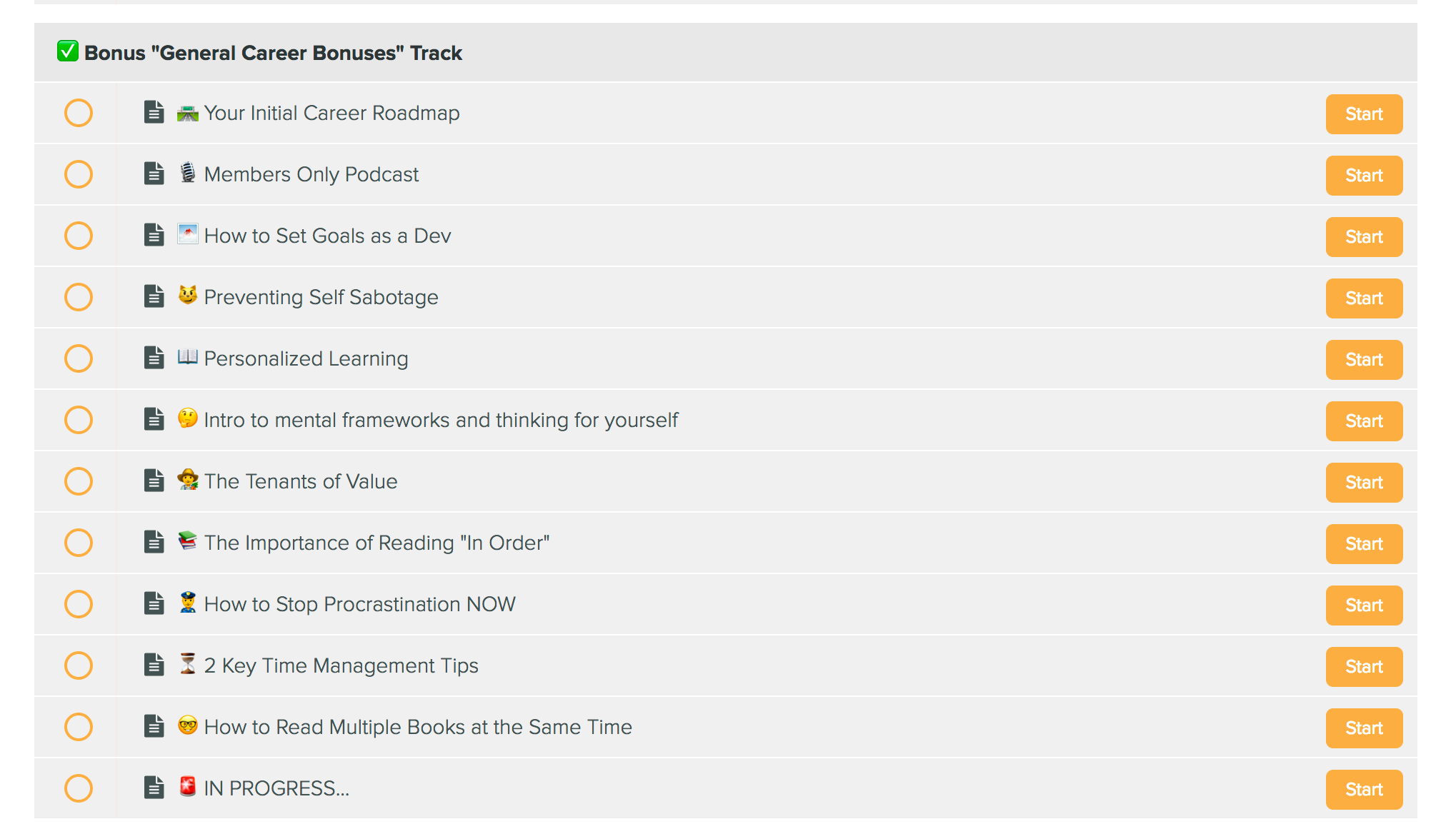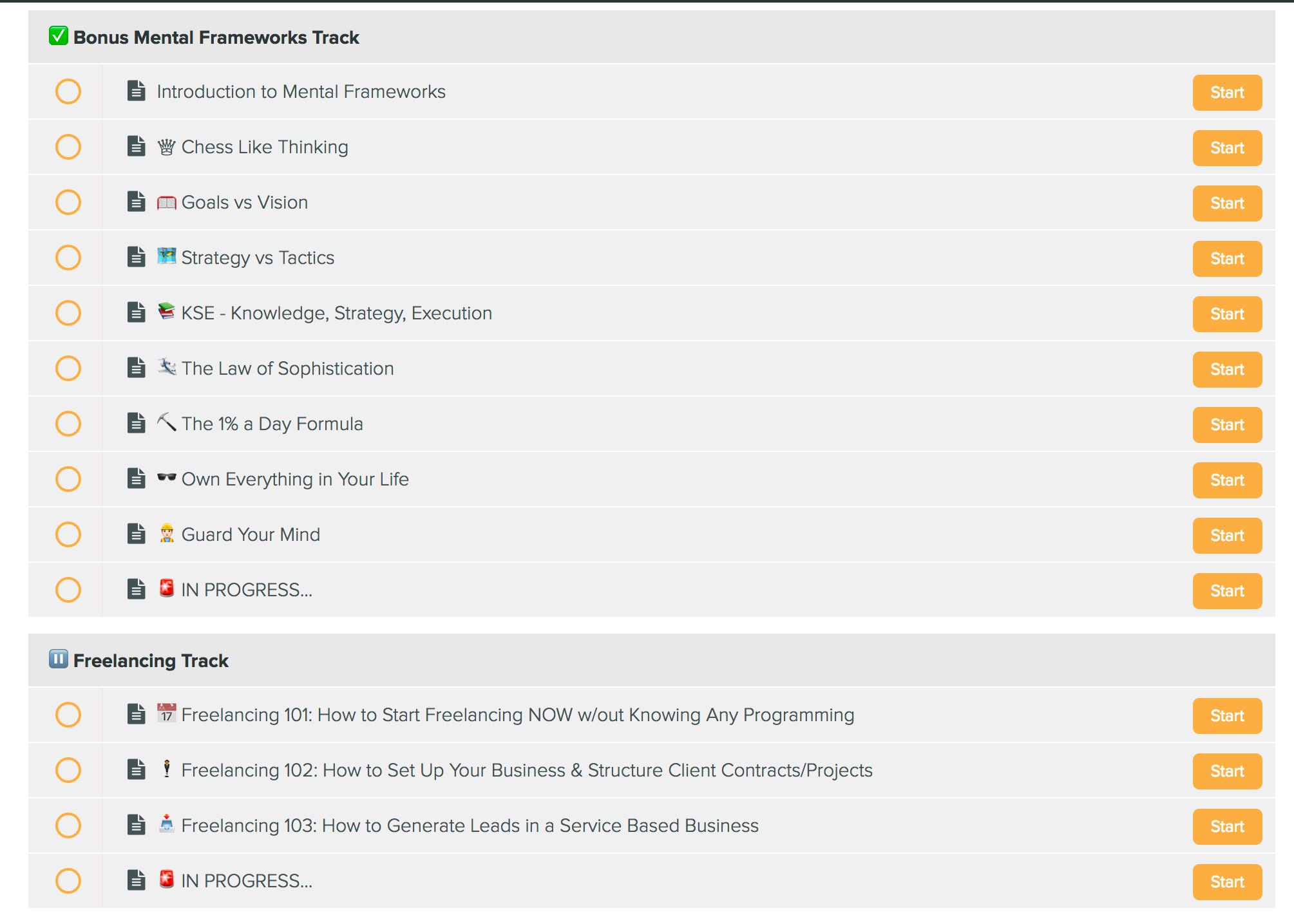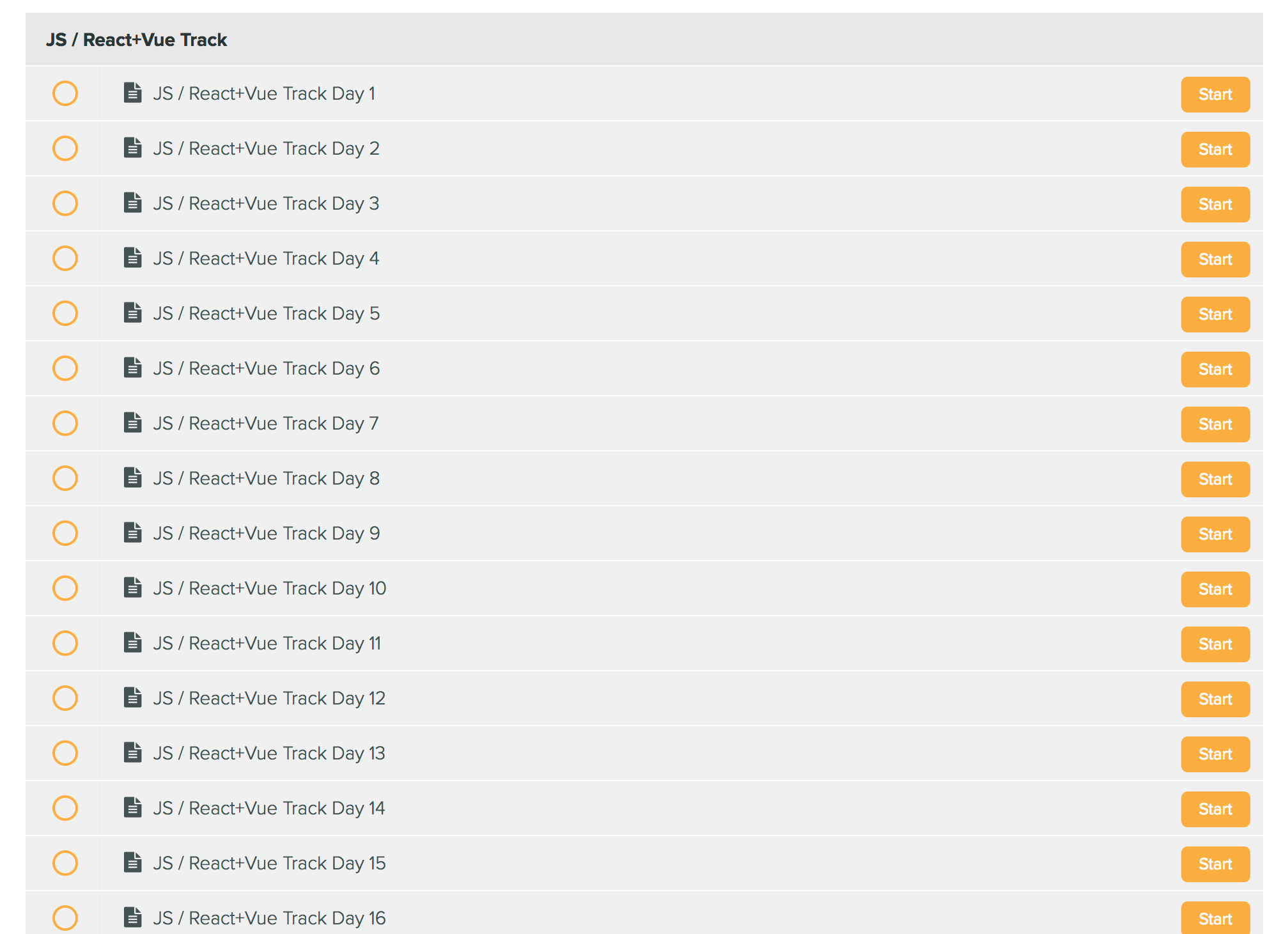 ... and this goes on for 30 days for 6 languages ...
...BUT over the next few weeks we are rolling out 90 days to all languages!!
As we finish each day in each language beyond 30, you will see it magically pop up on your course page when you login.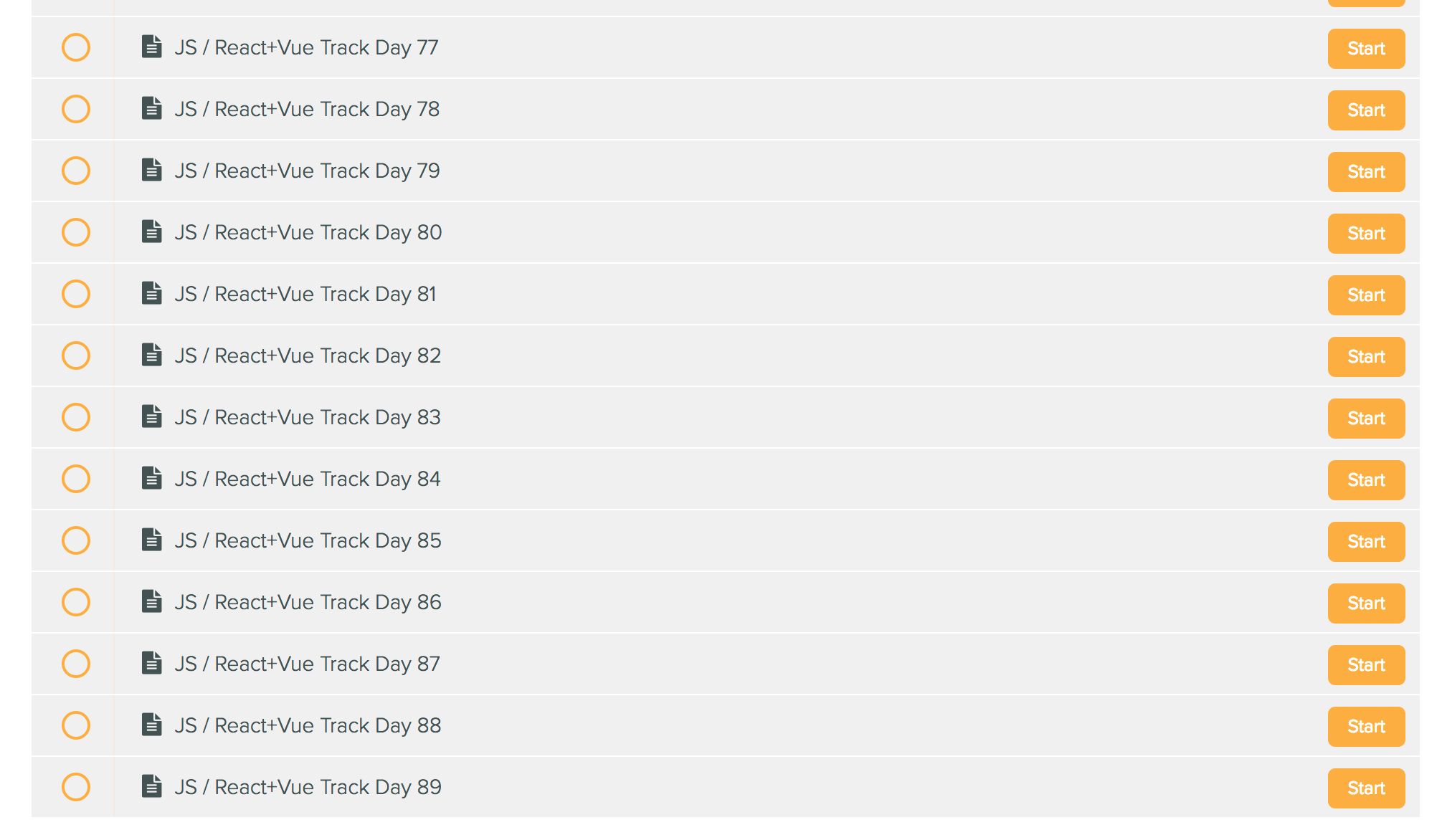 And because I know you're curious: yes, the system keeps track of what you've completed! The circle on left (see yellow circle above) fills up and becomes grey when you're done with the lesson!
Here's a sneak peak inside a lesson: